If you are joining the 2016-2017 Rocket Marching Band please complete the information form. It can be typed online and then printed off for a parent signature. Once it is completed and signed you may either scan the document as a .pdf file and e-mail it to

johnglennmusicboosters@gmail.com

or turn it in to Drum Major Ashley Redmond as soon as possible. Having this information makes it easier for Mr. Cramer to work on the instrumentation for the 2016-2017 marching band show.
2016-2017 John Glenn Rocket Marching Band Student Information Form
Interested in taking home a piece of Rocket Marching Band history? Please see the Rocket Marching Band Uniform Repurposing page by clicking on the link in the left margin.



ALL CONCERT, ORCHESTRA AND SYMPHONIC BAND UNIFORMS THAT WERE NOT RETURNED TO THE BAND ROOM MUST BE TURNED IN THE OFFICE ASAP. ALL TUX COATS, PANTS, COATS AND TUX SHIRTS NEED TO BE TURNED IN DRYCLEANED WITH STUDENTS NAME CLEARLY MARKED ON THE DRY CLEANING SLIP. DRESSES NEED ONLY BE TURNED IN AND MARKED WITH STUDENTS NAME. IF YOUR UNIFORM HAS NOT BEEN TURNED IN, A HOLD WILL BE PLACED ON YOUR STUDENT ACCOUNT WHICH MAY AFFECT YOUR FALL REGISTRATION.
WE ARE IN DESPERATE NEED OF A FUNDRAISER CHAIRPERSON. PLEASE CONSIDER VOLUNTEERING SOME TIME TO CHAIR ONE OR MORE FUNDRAISERS WITH THE HELP OF THE EXECUTIVE BOARD.
PLEASE CHECK OUR WEBSITE AT LEAST ONCE A WEEK. AS THE PROGRAM BECOMES BUSIER, CHANGES AND UPDATES WILL BE FOUND HERE!
PLEASE CONTACT US BY EMAIL OR PHONE WITH ANY QUESTIONS OR CONCERNS. GO TO THE CLUB BACKGROUND & BOARD TAB FOR CONTACT INFORMATION.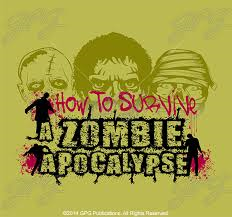 2016 Marching Band is How To Survive a Zombie Apocalypse
* The first instrument parts are available on Dropbox for the JGHS fight song, and The Star Spangled Banner
* Go to
www.dropbox.com
* Sign In: johnglennband@gmail.com.
* Password: jgband2016
* The parts are available to print out
* You need to start practicing the music and memorizing it before band camp